There are so many things I love about working in a small independent bookstore, but one of my favorites is simply having access to advanced reader copies of new books that are coming out soon. I go through them when the advance copies come in, and sometimes I find books I love, some that I just like, some I don't even like, I just read because they sounded good, or had good reviews from other authors I like. But!
When I find an advance reader that I truly love, that is a day to remember. And I'm starting a series where I share my favorite new releases; this probably won't happen often as I only once in a while find a rare gem, and don't want to waste your time reviewing books that I'll forget about in a year, however.
To start this what-will-hopefully-become-a-series with, I have found that rare gem.
When I saw the title on the spine, I couldn't believe my eyes. I picked it up, and it looked too good to be true. And I started thinking about other classic books that had been taken by new authors for different backstories or adaptations–Pride and Prejudice and Zombies being at the tip of my mind. There are so many adaptations that I do not enjoy, and yet, beloved authors and books being adapted inn new ways always excite me. . . even if they also make me wary.
But looking at this lovely little volume, I thought that if the author handled the story well, and kept the essence of what Green Gables was about, Marilla of Green Gables could be a beautiful addition to our beloved Anne series.
And it did not disappoint. After reading the book, I had a list of pros and cons, and was already writing this post when I noticed there was a blog tour that was scheduled for the release date. . . Today. So, since I'm short for time now that I'm back in school, I'm going to give you a few of my thoughts–simple pros and cons, then the info for the book itself! Enjoy.
Pros:
It explained the mystery behind the quote from Anne of Green Gables that so many have wondered and speculated about: "John Blythe was a nice boy. We used to be real good friends, he and I. People called him my beau."
The novel covers quite a bit of time, and we get to see the characters growing up and shaping themselves into who we see in the original novels.
It shows Marilla as a young girl, which helps to illustrate her later attitude towards Anne.
It also shows Matthew as a young man, and yes, he's just as beloved in the original novels.
Many of the characters we see are younger versions of who we see in the original books–Rachel, Marilla, Matthew, and others, and the sentimental attachment created by seeing them in their youth adds to the world of Avonlea overall.
Cons:
It is adding on to the already beloved world of Avonlea–unnecessary, perhaps, but this could be a pro or con. I believe the book was well done, and could be considered a pro, however, it could be seen either way.
There is an Aunt Izzy that we never hear of in the original novels–several characters are islands in this adaptation of the world of Avonlea.
The biggest con I have is simply that often the story feels too modern–Marilla and John's love story in particular goes into too much detail. It is not as sweet and innocent as Anne and Gilbert–we see more of the falling fast and hard in love, then being torn apart, and it feels too modern, almost too dramatic. However, the reasons why they were torn apart were very well crafted, and that I really enjoyed.
Now, the info for the book itself! And don't forget to comment with your thoughts below!
About Marilla of Green Gables
• Hardcover: 320 pages
• Publisher: William Morrow (October 23, 2018)
A bold, heartfelt tale of life at Green Gables . . . before Anne: A marvelously entertaining and moving historical novel, set in rural Prince Edward Island in the nineteenth century, that imagines the young life of spinster Marilla Cuthbert, and the choices that will open her life to the possibility of heartbreak—and unimaginable greatness.
Plucky and ambitious, Marilla Cuthbert is thirteen years old when her world is turned upside down. Her beloved mother dies in childbirth, and Marilla suddenly must bear the responsibilities of a farm wife: cooking, sewing, keeping house, and overseeing the day-to-day life of Green Gables with her brother, Matthew and father, Hugh.
In Avonlea—a small, tight-knit farming town on a remote island—life holds few options for farm girls. Her one connection to the wider world is Aunt Elizabeth "Izzy" Johnson, her mother's sister, who managed to escape from Avonlea to the bustling city of St. Catharines. An opinionated spinster, Aunt Izzy's talent as a seamstress has allowed her to build a thriving business and make her own way in the world.
Emboldened by her aunt, Marilla dares to venture beyond the safety of Green Gables and discovers new friends and new opportunities. Joining the Ladies Aid Society, she raises funds for an orphanage run by the Sisters of Charity in nearby Nova Scotia that secretly serves as a way station for runaway slaves from America. Her budding romance with John Blythe, the charming son of a neighbor, offers her a possibility of future happiness—Marilla is in no rush to trade one farm life for another. She soon finds herself caught up in the dangerous work of politics, and abolition—jeopardizing all she cherishes, including her bond with her dearest John Blythe. Now Marilla must face a reckoning between her dreams of making a difference in the wider world and the small-town reality of life at Green Gables.
Social Media
Please use the hashtag #marillaofgreengables and tag @williammorrowbooks, @sarahmmccoy, and @tlcbooktours.

Purchase Links
HarperCollins | Amazon | Barnes & Noble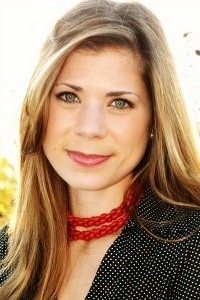 About Sarah McCoy
Sarah McCoy is the New York Times, USA Today, and internationally bestselling author of the novels The Mapmaker's Children; The Baker's Daughter, a 2012 Goodreads Choice Award nominee; and The Time It Snowed in Puerto Rico. She has taught English and writing at Old Dominion University and at the University of Texas at El Paso. She lives with her husband, an orthopedic sports surgeon, and their dog, Gilbert, in North Carolina.
Sarah enjoys connecting with her readers on Twitter at @SarahMMcCoy, on her Facebook Fan Page, on Instagram at @sarahmmccoy, or via her website, www.sarahmccoy.com.
What are your favorite new releases?